Světový sněhový přehled
We've created this page to help you find the best snow conditions. It combines past, present and future data sources from around Snow-Forecast.com and updates regularly. The Snow Roundup page is updated on Mondays and Thursdays for all major ski resorts. Live Eyeball snow updates are shown in real time when submitted via twitter by our global network of reporters. Resort Picks lists ski resorts from around the world where new snow is forecast, powder is reported and latest snow depths.

SNOW NEWS UPDATED 23 APRIL 2018

INTRODUCTION Sunny skies and spring conditions continued across Europe over the past few days, with Sunday 22nd seeing more resort closures, especially across France. As such, there are now limited skiing opportunities across the entirety of the Alps, with glacial resorts affording the best conditions to escape otherwise increasingly slushy snow.
AUSTRIA Very warm spring temperatures continued across Austria on Monday 23rd April with temperatures as high as 15C in Ischgl (0/130cm) on Monday 23rd April, leading to very soft and slushy snow as the day progressed. There were sunny skies throughout, with barely a cloud across the region. The best skiing looked to be available on the glacial resorts that were still open, primarily Kaprun (75/290cm) and Kaunertal (220/300cm)This past weekend also saw the closure of Obergurgl, and the Arlberg ski area for the season, as well as the Piztal glacier for some downtime as it prepares for summer operations.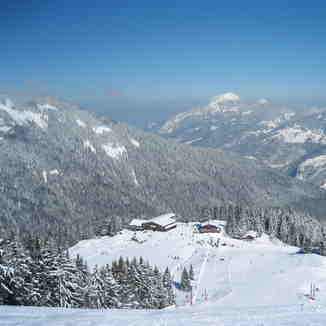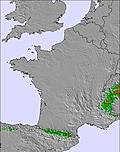 FRANCE This weekend has seen a huge decrease in the amount of our featured French ski resorts, with many of the resorts closing for the season, including Courchevel and Meribel, though Val Thornes (226/325cm) will still be open until 8th May. Among the ski resorts that are still open, spring conditions had firmly set in, with the snowpack diminishing on a daily rate. This is also resulting in reductions in lift and slopes for those resorts that are still open, for example the Paradiski area dropped from 71 lifts to 40 over the weekend. In the midst of the mild temperatures and sunny weather, there is snow forecast for the next few days, which should hopefully provide a light dusting to freshen up the slope conditions.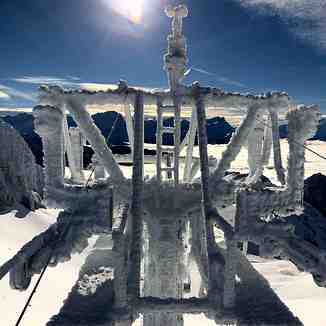 SWITZERLAND Skiing in Switzerland was restricted to glacial and high altitude resorts as of Monday 23rd, with very limited skiing available in Adelboden (0/221cm) and Nendaz (20/370cm). Fore expansive skiing was available on Engelberg (20/700cm), Verbier (85/345cm) and Zermatt (0/350cm), each of which continued to offer good skiing on their upper slopes, aided by relatively low temperatures despite it hitting double digits in the valleys below.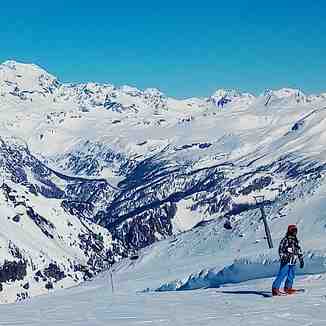 ITALY With the closure of Kronplatz, we are now reduced to three featured Italian resorts still offering skiing. The best conditions by far can be found on the upper slopes of Cervinia (0/420cm), which continues to have great coverage offering beautiful spring conditions. There is far more limited skiing on offer in Passo Tonale (60/300cm).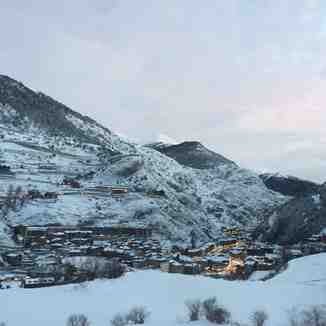 ANDORRA Arcalis, Vallnord (160/280cm) continued to offer an impressive amount of snow as it heads into its final week of operations. There was good coverage on the upper slopes with 26/28 tracks still open.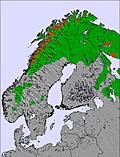 SCANDINAVIA Spring conditions were beginning to develop across Scandinavia on Monday 23rd April, with diminishing snow depths across Finland. Mild temperatures delivered rain across our remaining resorts in Norway, giving poor skiing conditions in Lillehammer (0/210cm) and Trysil (122cm). In Sweden, Salen saw its final day of the season on Sunday 22nd April, while Are (72cm) was offering a reduced number of lifts.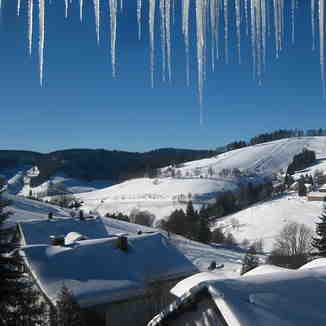 GERMANY Spring conditions continue across Oberstdorf (0/170cm), with a limited number of trails open on the upper slopes, and temperatures consistently into double digits softening the snow quickly over the day

EASTERN EUROPE Skiing has now concluded in our Eastern Europe resorts for the 2017/18 winter.

SCOTLAND With Nevis Range now closed for the season, the remaining skiing in Scotland is available at Cairngorm (0/20cm) and Glencoe (55/195cm). Of the two, the latter offered the superior skiing conditions, with good coverage available at mid and upper mountain, with limited resort runs still open as of Monday the 23rd. Both resorts however saw rain on Monday 23rd April, further reducing the snowpack.

USA The past weekend also saw further resort closures, with only a handful now operating across the country. Among those however, plenty of snow and enjoyable skiing conditions could still be found. In particular across Mammoth (178/381cm) and Squaw Valley (109/287cm), as well as further north in Timberline (439cm) continued to see a huge amount of snow still on the slopes thanks to a great season. In the central Rockies, Winter Park (206/216cm) had a great spring weekend with 15cm of fresh snow on the ground.

CANADA With Whistler and Mont Sainte Anne now closed for the season, skiing in Canada was restricted to Alberta from Monday 23rd April. Despite this, both Lake Louise (182/262cm) and Banff, Sunshine Village (227cm) saw 12 and 13cm of fresh snow respectively Sunday and overnight into Monday, providing exceptionally high quality spring skiing for this time of year.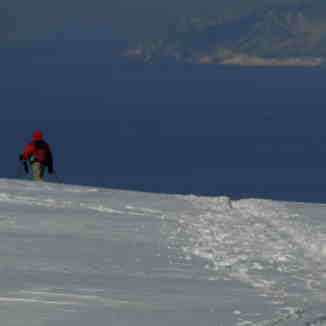 JAPAN Spring conditions and diminishing snow were becoming increasingly evident by Monday 23rd April as our remaining Japanese resorts moved into their final weeks of operations. Temperatures were sitting in double digits with bright sunshine across both Hakuba (0/170cm) and Niseko (65/360cm).and Niseko (65/360cm).