Světový sněhový přehled
Tuto stránku jsme vytvořili, abychom vám pomohli najít ty nejlepší sněhové podmínky. Stránka kombinuje minulé, současné a budoucí zdroje dat ze Snow-Forecast.com, které pravidelně aktualizuje. Sněhový přehled stránka se aktualizuje vždy v pondělí a ve čtvrtek pro hlavní lyžařká střediska. Živé Pozorování sněhových aktualizací je zobrazováno v reálném čase pokud je odesláno skrze twitter našimi reportéry po celém světě. Výběr středisek zahrnuje lyžařská střediska po celém světě kde je předpovídán nový sníh, prašan a také aktuální hloubka sněhu.
SNOW NEWS UPDATED 10 AUGUST 2022
INTRODUCTION It's been a week of fresh snowfall almost everywhere, across southern hemisphere ski fields. The Andes saw 20-40cm (8-16") accumulations, mostly on Friday and Saturday last week, before sunny skies returned. There was slightly heavier snowfall in Chile but almost everywhere got a good freshen up. New Zealand has had more of its characteristic weather ups and downs, with several snow-bearing fronts moving through once again, although things are looking calmer once more now. In Australia there was short, sharp shock as a huge storm hit last Wednesday to Friday unfortunately bringing heavy rain as well as gales initially, but here too things have improved a lot since then with temperatures dropping and heavy snowfall from Friday night. There was also some snowfall for Afriski in Lesotho.
SOUTHERN HEMISPHERE INTRO A powdery start to the week for many southern hemisphere ski areas following weekend storms. Most ski areas in The Andes, Australia and New Zealand reported between 10 and 40cm (4-16") of fresh snowfall on Friday or Saturday and there's been some fresh snow for Lesotho in Southern Africa too. The snowstorm in the Andes was the usual fairly short but intense type that are characteristic of the region and it has been sunny with low temperatures (although now climbing) since, but New Zealand has had another week where snowfalls bringing up to 50cm (20") storm totals continuing through to the start of this week with powder days in between fronts. While most of the news is positive, Australia has unfortunately seen its worst spell of weather this season with heavy rain and gales ending last week causing some localised flooding and saturating the snowpack, but things did improve through the weekend as temperatures dropped back below freezing and fresh snowfall arrived. Over in Tasmania the worst of the weather missed the island and there has been cold weather for snowmaking so the picture is mostly positive there at present.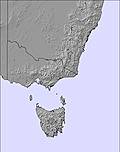 AUSTRALIA REPORT It's been quite a week for skiers in Australia with a massive storm hitting the country in the latter half of last week bringing very strong gales and torrential rain which caused some flooding and saturated the snowpack. A bit of a return to earth after the predominantly great conditions of the first half of the season. A number of areas including Thredbo (80/130cm / 32/52") shut down whilst it blew through, others closed most of their slopes. Temperatures were not that far above freezing (3-7 degrees Celsius) but the rain and gales were a big issue. The good news was by Friday afternoon temperatures had dropped again and the rain turned to snow. Mt Hotham (70/120cm / 28/48") reported 28cm (11") of fresh and Perisher (75/110cm / 30/44") 15cm (6") of snowfall overnight on Friday/Saturday, Falls Creeks (80/115cm / 32/46") 17cm (7"), while. Things have calmed down since Sunday with some further, lighter, snowfalls, Things are pretty much back to normal with Perisher posting all of its slopes open again and the most terrain open in the country and top two I the world at present with 65km (41) miles of slopes skiable. Thredbo has the deepest snowpack in the country but they're all pretty close and pretty healthy.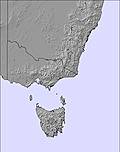 AUSTRALIA FORECAST After a sunny and dry few days midweeks more light snow showers are expected for Aussie centres going into the weekend. Temperatures general in the -5 to +5 Celcius range through the 24 hour cycle but some will see numbers dip lower overnight some days with afternoon highs for others getting towards the high single figures.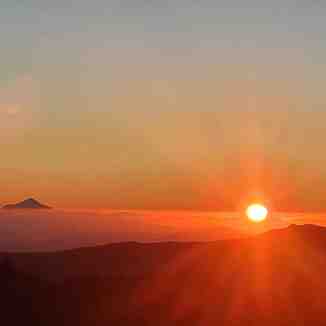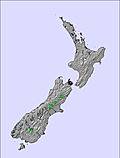 NEW ZEALAND REPORT New Zealand has had another week with multiple fronts moving through, bringing gale=-force winds and heavy snowfalls at the end of last week and start of this. The results has once more been centres putting operations on hold on the days when the storms are fiercest and access roads blocked and visibility zero, but then enjoying superb blue sky days with the fresh powder (up to 50cm/20" in 48 hours) between these fronts. The past few days have seen more of these type of conditions. Temple Basin (150/300 cm / 60/120") is posting the deepest snow in the country and the second deepest in the southern hemisphere. But bases are now good across the South Island with Cardrona (100/160 cm / 40/64"), Coronet Peak (45/150 cm / 18/60") and Mt Hutt (153/197cm / 61/79") all reporting their max 40km (25 miles) of slopes open. There were some very low temperatures (-10 to -13C reported) to start this week so the snow was very fresh. Things continue to lag behind a little on the North Island where the season tends to last longest in the southern hemisphere, usually to late October or even November. The country's biggest resort Ruapehu (22/82cm / 9/36") is battling to gradually open more terrain. It's now up to about 20km (13 miles) of runs in total between its Turoa and Whakapapa bases, the greater share of open runs at Whakapapa so far.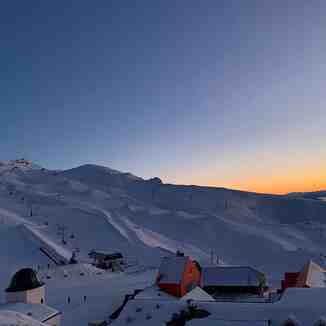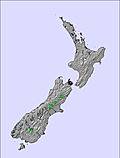 NEW ZEALAND FORECAST It currently looks like we may have a calmer week than we've seen for a month or more in New Zealand with most ski areas forecast to see predominantly sunny weather with temperatures generally in the -% to +5C range. Currently, it looks like it will get colder as we end the week with temperatures rarely getting much above freezing even at resort bases.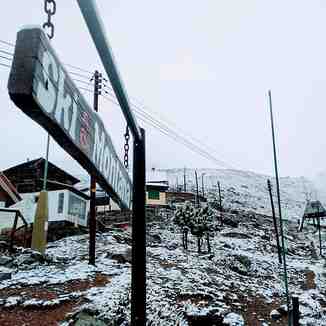 ARGENTINA REPORT Argentina and neighbouring Chile benefitted from snowfall across much of the Andes at the end of last week, bringing fresh snow cover to most of the country's ski slopes. There were no huge falls reported but most centres received between 10 and 30cm (4-12") giving a great refresh of the groomed slopes and more powder for freeriding. The country and continent's largest ski area Catedral (30/120 cm / 12/48") was one of those to do well from the new snow and reports 80 km (50 miles) of slopes currently open, the biggest single area you can ski or board in the world at present. Caviahue (160/220 cm / 64/88") is posting Argentina's deepest base.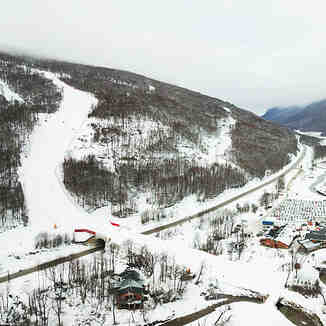 ARGENTINA FORECAST After a largely dry, sunny and quite warm midweek spell, many of Argentina's ski areas will see snow clouds roll in from Thursday and light to moderate snowfall through the remainder of the week, and overnight lows dropping backdown to double digits subzero. It's a little way off for certainty but the end of the weekend and start of next week look like they could bring heavier snowfall too. The exception is the Mendoza region, home to Las Lenas (65/165cm / 34/66"), which looks set to stay dry and sunny. It did though get a good dose of feresh snowfall at the weekend.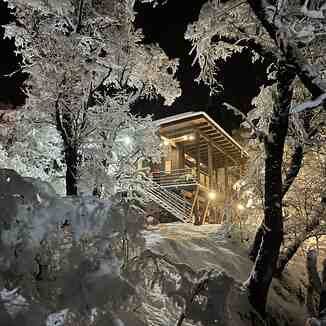 CHILE REPORT The big news from Chile was a major snowstorm that blew through many of the country's resorts in the first half of the weekend. Portillo (83/168cm / 33/67") reported 28cm (11") of fresh snowfall in 24 hours and superb powder conditions from Sunday on. As the weather has been sunny since and temperatures remained low, it has been a great week on the slopes across the country so far. The weekend also saw most ski areas celebrating 'Children's Day' with ticket discounts bringing families out, while El Colorado/ Farellones (40/90cm / 16/36") took part in what's reported to be the country's first ever Pride event by having some gay ski celebrations on its slopes. The resort is also posting the most terrain open in the country with all 50km (31 miles) of slopes open. However Nevados de Chillan (80/350cm / 32/140") continues to post the deepest snowpack in the country and indeed the entire southern hemisphere.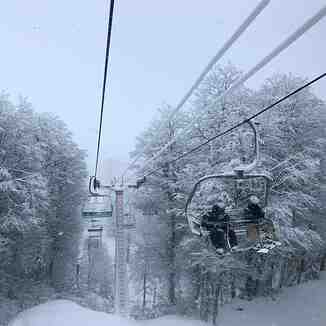 CHILE FORECAST The sunny weather that resumed once the snow clouds moved through is set to continue through the weekend. There are early signs of more snow showers building early next week but the certainty of this is not yet confirmed. Similarly there's quite a wide temperature range in the forecast by the end of the week with overnight lows on upper slopes likely to be double digits below freezing Celsius, but against that potentially climbing to +10C at mountain bases in the afternoons by the weekend.

AFRICA REPORT Afriski (20/40cm / 8/16") got worldwide media coverage at the start of this week after the Associated Press noted it was open and offering skiing whilst the European Alps were baking and most summer ski areas closed, so the novelty made a good story lots of newspapers chose to run. In Lesotho itself there have been more snow showers, though with rather wet snow, as the 2022 season moves towards its fine three weeks. Afriski also has a number of major season ending festivals rolling up over coming weekends.
AFRICA FORECAST Some of the highest temperatures of winter so far are expected at the end of this week with temperatures getting into the high teens Celsius in the daytime and staying warm at night too. With plenty of sunshine as is the norm and without the low overnight temps for top-up snowmaking this may have some impact as the season begins to wind down. In the mid-term though it should be much colder by the weekend with temperatures dipping back will below freezing at night so those snow guns may be able to go back on again.

EUROPE INTRO There's been no change in the numbers of centres open in Europe from a week ago with the total still at just four, two in the Alps and two in Norway. One of these, Switzerland's Saas Fee, remains only open to pre-booked teams, not the general public, at present. So there continues to be more centres open to all in Scandinavia than the Alps, a previously unheard of position. So far Hintertux (0/25cm / 0/6")has managed to cling on though, despite very little snow remaining, just a thin covering on the upper mountain and continuing warm weather in the Alps.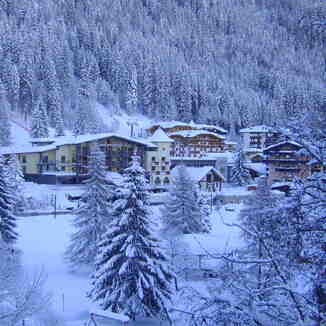 ALPS REPORT Europe's only Alpine ski centre still operating, Hintertux, continues to maintain a small area of around 6km (3.75 miles) of slopes up at the highest point of its ski area at 3,250m. Webcam images show glacial ice largely exposed but a short area where a thin layer of snow survives. With Zermatt, the world's other "open every day of the year weather permitting" on hold due to the loss of snow cover there, Hintertux is for now the only ski area to have maintain 365-day skiing (outside of pandemic closures). The weather this past week has been hot once more making the ongoing survival of the ski slopes still more impressive. There have been perhaps early signs of the seasons starting to change though with more periods of rain at the weekend. Glacier areas - half a dozen of which plan to open for autumn skiing in about a month's time, will be hoping for a rapid change now and the arrival of heavy snowfall on glaciers, which can happen in August. For now though there's not much sign of such a change, although temperatures have been getting back to freezing overnight. Along with Zermatt, accessed from Cervinia on the Italian side when open in august, another Italian ski area, Passo Stelvio, also remains on hold awaiting colder weather and fresh snow. Saas Fee though is reported to be still open with similar terrain to Hintertux, although its limiting access to race teams still at present.

ALPS FORECAST No huge changes in the forecast with warm temperatures and mostly sunny skies across the Alps for another week, with perhaps the odd rain shower. The only slightly promising sign is sub-zero overnight temperatures forecast (just be a degree or two) above 3,000m, which should slow the thaw of any remaining snow and the ice below, although afternoon highs will still be +4 to +8C.

SCANDINAVIA REPORT Norway's Fonna (250/450cm / 100/180") and Galdhopiggen (0/100cm / 0/40") ski areas continue operations stressing they are not being impacted by the hat in the same was as ski areas in the Alps to the south. That said Fonna has had some delayed openings due to bad weather this week, but on the whole it's looking good for August and continues to post the world's deepest snowpack and to have all of its slopes open.
SCANDINAVIA FORECAST It's largely sunny weather in the forecast for the coming week, day and night temperatures +5-+10C at Fonna, a little warmer at Galdhopiggen. So likely to impact the snowpack but not too much.

USA / Canada

NORTH AMERICA INTRO We now know the date when the final ski area still operating for the 21-22 season will end its nine-plus-months long season. Timberline (0/72" / 0/180cm) which operates ski slopes on the Palmer Snowfield on Mt Hood in Oregon says it will stay open to Sunday 21st August and then close for a few months before kicking off their 22-23 season. "This allows our crew the time they need to get lifts ready for winter with still plenty of time for folks to shred this summer," a Timberline spokesperson explained. Timberline's announcement came a couple of days after Mammoth had celebrated only 100 days to their planned opening date in early November and in fact by the time Timberline does close it will likely be less than two months until high altitude areas in Colorado like Arapahoe Basin, along with other possibilities in ski regions across the continent if conditions in October come good. The seasons are starting to turn in North America though, if you look far enough north. A Winter Storm Warning was issued for the Brooks Range in Northern Alaska at the weekend for elevations above about 3,000ft (1,000m) in the eastern part of the range. 6 to 8 inches (15-20cm) of snow was forecast at higher elevations and even 2-4 inches (5-10cm) at lower elevations. Last year's snow is still around on some high slopes too, with reports of an August avalanche near Jackson Hole in the past week.

NORTH AMERICA FORECAST Yet another predominantly sunny week ahead in America's west where wildfire danger continues to be a major concern. Temperatures reaching the high 60s and low 70s Fahrenheit up at the snowfield, aother 10-20 degrees warmer in the valleys. "It's about to get hot out there again so don't forget your sunscreen!" the Timberline spokesperson advised.