Světový sněhový přehled
Tuto stránku jsme vytvořili, abychom vám pomohli najít ty nejlepší sněhové podmínky. Stránka kombinuje minulé, současné a budoucí zdroje dat ze Snow-Forecast.com, které pravidelně aktualizuje. Sněhový přehled stránka se aktualizuje vždy v pondělí a ve čtvrtek pro hlavní lyžařká střediska. Živé Pozorování sněhových aktualizací je zobrazováno v reálném čase pokud je odesláno skrze twitter našimi reportéry po celém světě. Výběr středisek zahrnuje lyžařská střediska po celém světě kde je předpovídán nový sníh, prašan a také aktuální hloubka sněhu.
SNOW NEWS UPDATED 23 SEPTEMBER 2020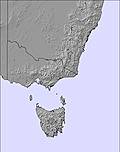 INTRODUCTION Spring is here in the Southern Hemisphere and it is certainly feeling spring-like at the remaining still-open-for-2020 ski areas. The numbers are dropping with more areas closing in Australia, Argentina, Chile and New Zealand at the weekend so we are now down to about 20 areas open, 75% of them in New Zealand with two each in the other three countries.
AUSTRALIA REPORT We are down to just two open ski areas in Australia after Thredbo, which had been one of the first two to open last June and had the longest season, decided to close at the weekend "due to this season's low natural snowfall and the warm, springtime conditions of recent weeks". This leaves Perisher (0/95cm / 0/38") and neighbouring Charlotte Pass, Australia's largest and highest ski areas as the country's only ski areas still open for the final weeks of the 2020 season. The weather has definitely been warm and springlike with mostly wall-to-wall sunshine. The amount of terrain still open, 17km (down from 80km/50 miles at the start of the month), means Perisher no longer has the most runs open in the world.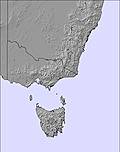 AUSTRALIA FORECAST After the warm spell, it looks like there could be a final return of winter to end the month in Australia's mountains, although it will only really be Perisher open for skiers to be able to enjoy it. Temperatures are set to stay close to freezing with some light snow showers through the week, getting heavier at the weekend. 2cm/8 inches is forecast by this time next week, although most of that relies on the snowfall forecast for the weekend.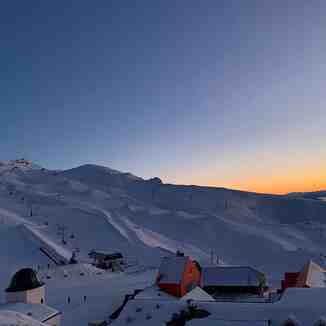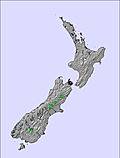 NEW ZEALAND REPORT Ski areas in New Zealand saw more stormy weather as forecast last week with many having closed days around Wednesday/Thursday due to storm force winds bringing blizzard conditions. The storms did bring a fresh cover too so there was plenty of new snow to enjoy once skiers could get on to the slopes. Friday was a great day in many areas. Stormy weather in recent days has delivered plenty of snow to New Zealand ski slopes where the final month of the 2020 season is underway. The Remarkables (70/95cm / 28/38") reported 30cm (12") of snowfall over 48 hours, it's now open Thursdays to Sundays so the timing was good. Treble Cone (100/148cm / 40/59") say they got 40cm (16"), a great way to lead into what was to have been the final weekend of their season, due to end Sunday; however, a statement from the resort on Friday said, "because it's so good right now, we are going to open for next weekend as well (25th, 26th, 27th September)". This was a popular move from the reactions on social media.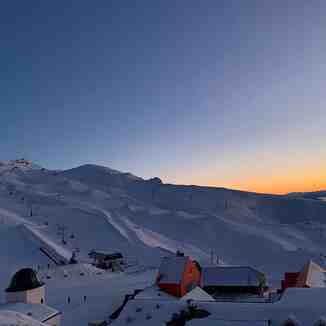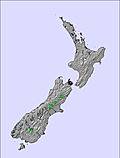 NEW ZEALAND FORECAST If forecasts play out as hoped it's looking like an epic end to September in New Zealand with some resorts potentially seeing a metre (40 inches) of snowfall over the coming week or so and most seeing at least 50cm. It's basically the best snowfall we've seen for New Zealand all season, in terms of potential snow accumulation at least, with 15-25cm forecast most days.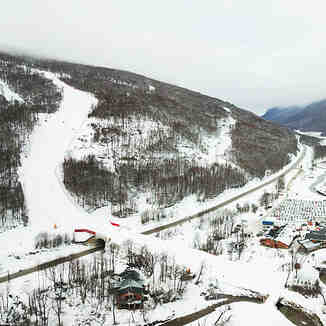 ARGENTINA REPORT Argentina's short-lived 2020 ski season continues to wind down with Cerro Bayo the latest to announce its closure, running its lifts for the final time this season last weekend. Cerro Castor, the world's most southerly ski area, looks like it will be closing this coming weekend. Having closed Monday/Tuesday this week, as is now normal during this virus season, it is talking about the latter half of this week being "the final days of the season" …although has not specifically named a closing date. Two Argentinian resorts, Chapelco (40/270cm / 16/108") and Catedral (45/170cm / 18/68") are expected to stay open into the start of October. With 50km of runs open, Catedral has more than double the amount of terrain currently open almost anywhere in the world, the exception being New Zealand where a few areas have 40km or so open. There's been mixed weather for these this past week with warmer, spring-like conditions the norm. But there have been a few temporary closures due to strong winds during these nervous times.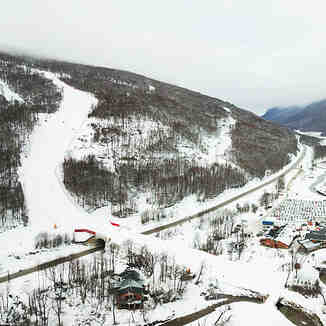 ARGENTINA FORECAST It's definitely getting more spring like with temperatures climbing to double digits above freezing in the afternoon and mostly sunny days for the week ahead. It should still drop a few degrees below freezing overnight though, thanks to the clear skies, so we're talking classic spring freeze-thaw conditions.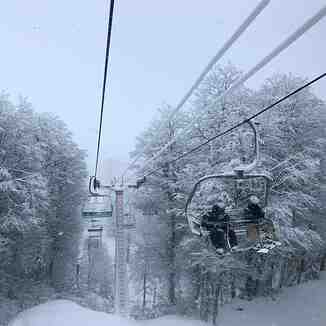 CHILE REPORT There are two ski areas still open in Chile too, reporting very similar spring like conditions to ski areas in Argentina just over the border. La Parva (30/80cm / 12/32"), which marginally has the most terrain open (24km/15 miles) and Corralco (60/130cm / 24/52") with the deeper base. Both currently say they hope to stay open until October.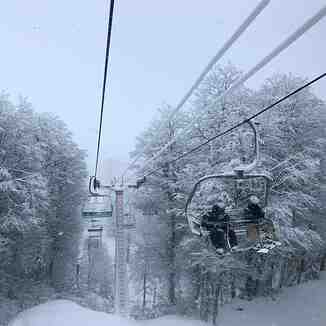 CHILE FORECAST A very similar forecast to Argentina with temperatures dipping sub-zero Celcius (below 32F) overnight but now regularly climbing to 10 degrees or higher above freezing during that time. It's looking sunny for the week ahead here too although the longer-term forecast (thus less certain in its accuracy) sees a front coming in at the end of the weekend/start of next week which might bring some fresh snow.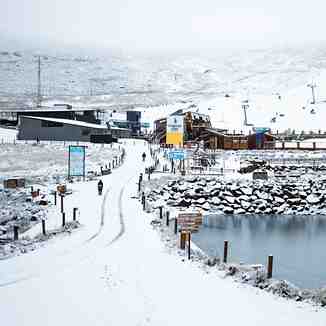 SOUTHERN AFRICA There are no known ski areas operating lifts for skiing in Africa at present. The 2020 season ended at Afriski, in Lesotho, on the last weekend of August and it never happened at Tiffindell, in South Africa, due to the lockdown through the winter there.

EUROPE INTRO After a month with just six areas open in Europe things are finally starting to move with two glaciers, Italy's Val Senales and Austria's highest slopes at Pitzal, opening last weekend for their eight month 2020-21 ski seasons. The warm weather of the past month has been causing some delays to planned glacier openings in Austria. That's set to change as temperatures are finally falling along with the snow. The Molltal glacier, which has been closed to preserve the snow for a month now, had hoped to re-open at the weekend but that seems to be on hold for now, as is Solden's opening date Solden is reporting just 30cm of snow cover on its glacier but has now confirmed it will open this coming weekend. The Stubai glacier, due to open this Friday, September 25th, has now delayed its expected opening date by a week to the 2nd October. The Kaunertal Glacier is announcing it will open this coming Saturday 26th September along with Solden. In Norway, Kvitfjell is due to open at the weekend, using snow farming techniques to redistribute snow saved from last season back on to the slopes. These will initially be open just for ski race training groups and also for a few hours each weekend for season pass holders. The number of areas open in Norway will be three, briefly, before Folgefonn (Fonna) ends its season. That will be the most of any country in the Northern Hemisphere.

ALPS REPORT It has remained stubbornly warm and mostly sunny in the Alps for another week. Warm up on the glaciers typically means a few degrees above freezing, but that's warm enough to keep melting the snowpack. The only snow reported was a light dusting on the Kitzsteinhorn glacier above Kaprun, in Austria, last Thursday morning. It's due to open for its 20-21 season the weekend after next. The good news is that the weather has finally been turning in the past 48 hours with snow just starting to fall up high as we prepared this report. That snow is expected to continue all week which should transform conditions. The Pitztal Glacier (0/20cm / 0/8"), in Austria, has opened with a 2km descent from 3,440m down to the base of the lifts. It joins year-round Hintertux (0/65cm / 0/26") which has 20km of runs open and is Austria's second option. Italy's Val Senales (0/20cm / 0/8") also opened with a thin base and 2.5km of runs open at the weekend. It joins Passo Stelvio (0/150cm / 0/60") as the second area open in Austria. Glacier skiing above Zermatt on the Swiss-side of the border can also be accessed more quickly and cheaply from Cervinia, in Italy, until this weekend. The area will then have a break for a few weeks before beginning autumn/winter operations Saas Fee (0/170cm / 0/68") and Zermatt (0/220cm / 0/88") are open in Switzerland too meaning there are six centres currently open in the Alps. The French ski season is due to begin on October 10th when Tignes is due to open.

ALPS FORECAST The current forecast is for cold and snowy weather in the Alps for the coming week, so much so that some models point to up to a metre of snowfall above 3,000 metres for some glaciers by this time next week with evening accumulations most days of 15-25cm (6-10 inches). It's great news for the glaciers if it all arrives as forecast. They are lined up to open over the next three weekend and ready for a bolstering of the thin cover on most of the already-open glaciers.

SCANDINAVIA REPORT Norway's two glacier areas, Folgefonn/Fonna (200/300cm / 80/120") and Galdhoppigen (20/90cm / 8/36") have reported lovely conditions in recent days with lowering temperatures and clear skies. Fonna. which is only open at weekends, continues to post the world's deepest snowpack as it has for six months now. It is now just over a week until Finland's Ruka-Kuusamo and Levi.ski Global open for the 20-21 season on October 2nd. The huge piles of snow they've stored from last winter have been uncovered and are being spread back out on the slopes. So far temperatures remain above freezing but it is set to get cooler. As mentioned in the Europe intro, Kvirfjell is set to open in Norway using the same snow-farming technique. The snow will initially be used for race training and season pass holders only this coming weekend.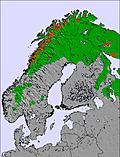 SCANDINAVIA FORECAST There's a mix of weather for the week ahead in Scandinavia with temperatures ranging between a few degrees below and a few above freezing. When precipitation arrives, as it looks like it will frequently over the next seven days, it may fall as rain or as snow depending on temperatures and other factors at the time. In the best case scenario up to 30cm of fresh snow is possible on the higher parts of the glaciers by next week.

USA / CanadaAfter the excitement of snowfall a fortnight ago and the first lift accessed test-runs on "very wet" snow for resort-insiders at Wolf Creek, Colorado a week last Thursday, much of that snow has now melted away. The focus is turning to a more general drop in temperatures which could allow snow-makers to start building bases up in the high Colorado Rockies from the latter half of next week. In the meantime, there have been sub-zero temperatures overnight to start the week up on the other side of the US in Maine, in the northeast corner. This allowed Sunday River to fire up its snow-making system for a test run on Monday. Otherwise, there are no known ski areas operating lifts for skiing in North America at present. Ski areas are expected to start opening at high elevations in states like Colorado from late October. There are no known ski areas operating lifts for skiing in Asia at present, except within indoor snow centres